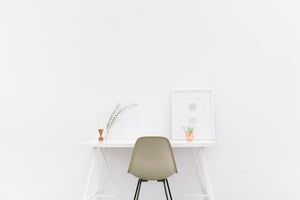 We are well aware that in today's market If you want a premium quality furniture especially for an office, It is too expensive to purchase. We all have a budget for purchases. Getting elite furniture with a budget friendly cost is too hard to get nowadays! 
Days of worrying about cost have come to an end! 
Because - We bring you GRID Furniture! 
GRID provides you the premium quality at a budget friendly cost. We ensure to provide a premium look for your workspace and home adding elegance to it at a reasonable cost. Our main motto is to serve you with a service of excellence and we'd like to leave a beautiful mark of remembrance of GRID in your heart.
Our Journey started in January 2021. We understand that you feel good when your environment is good, you need an energetic environment to feel active & energetic at your workspace. 
That is why GRID brings you complete refreshment with the look of elegance.
Design your corporate environment with GRID!
GRID gives your office an elegant look and makes your corporate environment enjoyable. While working at an office, your surroundings matter the most. We ensure you a comfortable and premium quality via our products that would make your work environment energetic!
Meaningful & Minimal Design For Your Home.
We create designs which bring a spark to your office or home. If you take a look at our designs, each design has a story to share! Our breathable mesh material provides an optimal air flow to avoid sweating and sticking, keep air circulation for extra comfy, and the mesh office chair resists abrasion and transformation. 
Join GRID and build the next gen furniture brand
We're Building the Future of Furniture
We design products that are thoughtful, high quality, & built to last. GRID products are in the homes of over 3,000 customers, and today we're one of the fastest growing furniture brands in the country.
At GRID we aspire to build a work environment where everyone can thrive, and all voices are heard and integrated into the work we do. From entry-level to leadership and across every team, our diverse collective of people collaborate to change & improve the way people consume, keep, and enjoy furniture.
email: hr@99grid.com